The step-by-step guide you need to learn how to sew beautiful swimwear that you are proud to wear!
Are you scared to dive into sewing your own swimwear?
In this course I'll walk you step-by-step through everything you need to know to go from having never sewn a swimsuit to being confident sewing gorgeous swimsuits that FIT!
Whether you want to sew swimsuits for yourself or to start a bikini brand - I'll help you gain the confidence you need to tackle that pesky spandex fabric and make some beautiful swimwear.
Curious what you get when you purchase the course?
Take a peek at the curriculum below!
But here's a rundown of everything you get when you join the course:
almost 10 hours of video lessons walking you through everything you need to know to sew beautiful swimwear
access to a private Facebook group where I can personally answer your questions - and other students can help you out too
access to me via Facebook private message and email to answer your questions and help you troubleshoot your projects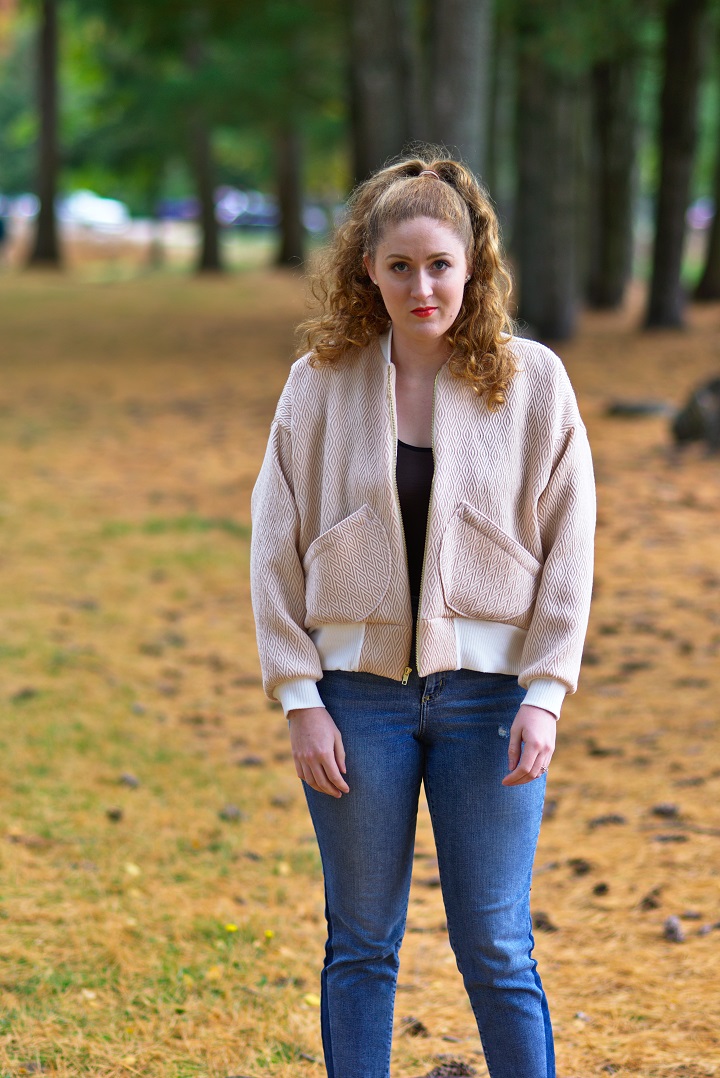 I'm going to be your guide to confidence with sewing swimwear! We're going to go through a lot of information in this course and I'm here to make sure that by the end you're feeling confident taking on some amazing swimwear projects.
I've been sewing all my life - started in 3rd grade, so 8 years old or so - and it has been such a fun journey! I went from sewing all sorts of structured and tailored garments (that I never wore) to sewing activewear and swimwear and all the comfy things that make up my everyday wardrobe.
I spent YEARS learning to sew swimwear and activewear that is beautifully made, fits well, and lasts for years. So I'm here to help you avoid the years of searching for all the right information to sew swimwear by bringing it to you all in one place!
Frequently Asked Questions
Who is this course for?
This course is for anyone who is confident in using a sewing machine and preferably has at least attempted to make 2-3 garments in the past and now wants to expand into sewing swimwear. I'm not going to teach you how to thread and use your sewing machine, how to sew in a straight line, or any of those basic sewing skills in this course - but if you know how to use your machine and want to put it to use making some swimwear, this course is perfect for you!
Do I need a serger?
Nope! I'll show you how to make swimwear with just a sewing machine or with a combination of using both a serger and a sewing machine.
How long do I have access to the course?
You will have access to the course for the lifetime of the course - for as long as it is active! If I do ever need to take it down at any point, I will make it downloadable for you for a limited time so you can save it forever!
How much does it cost?
You can get into this course for a one time payment of $299 or 6 monthly payments of just $53!
What if I don't like the course?
If you don't like the course you can get a full refund within 30 days of your purchase.
How much personal help do I get?
You can ask questions in the private Facebook group where I will be active answering questions and where other students can help you out. You can also email or Facebook message me with any questions and I will help you out!
I've never sewn any clothes before. Can I take this course?
If you've never sewn any clothes before you will likely feel overwhelmed in this course. It's best if you know how to use your sewing machine and have attempted at least a few garments in the past before starting this course.